<![if !vml]>

<![endif]>
Models To Use while listening to Brother Roush's audio teachings.
This page contains graphics and may take a long time to load. After first loading the page, subsequent loadings should take less time.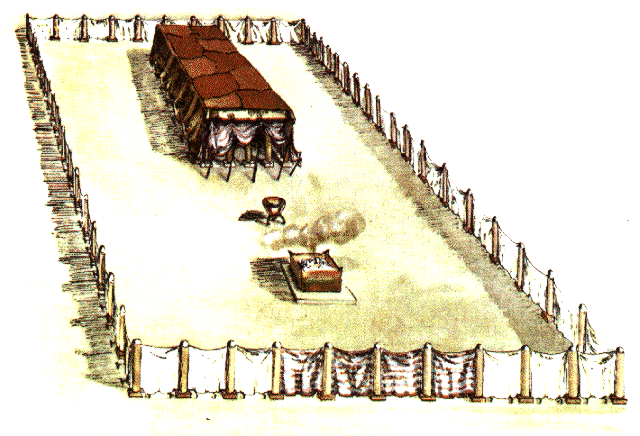 Brother Roush speaks of the Tabernacle, linen fence, brazen altar, brazen laver, etc. Here is a model as it would appear from above.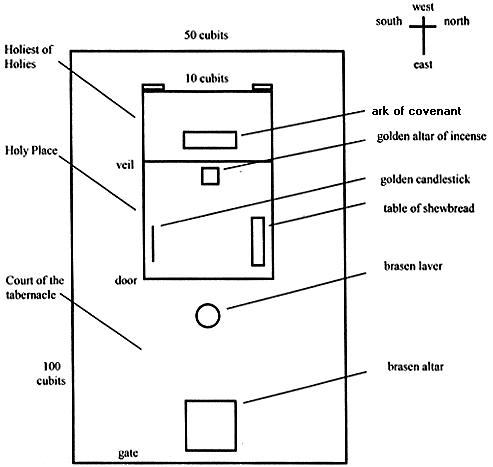 Match this diagram to the picture of the Tabernacle at the top..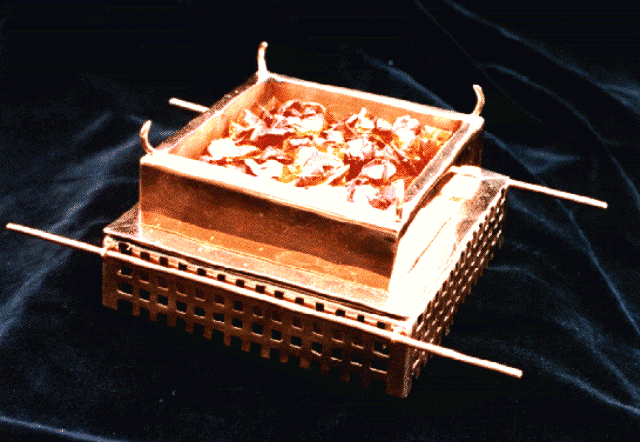 A model of the Brazen Altar - a type of the Cross of Christ.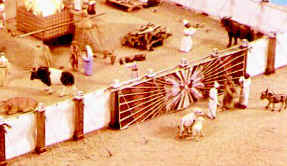 A closeup of the gate -- the door -- the One Way In.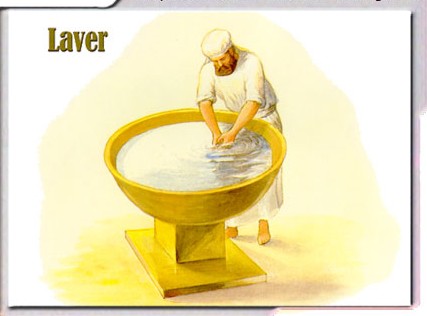 A Levitical priest washing at the brazen laver.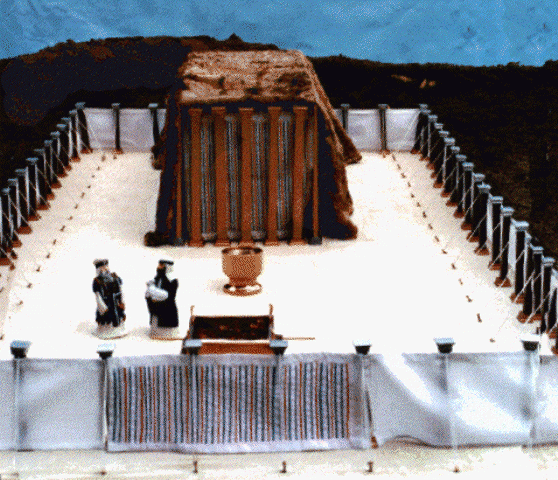 Someone's model of Levitical priests going about their daily work in the Courtyard.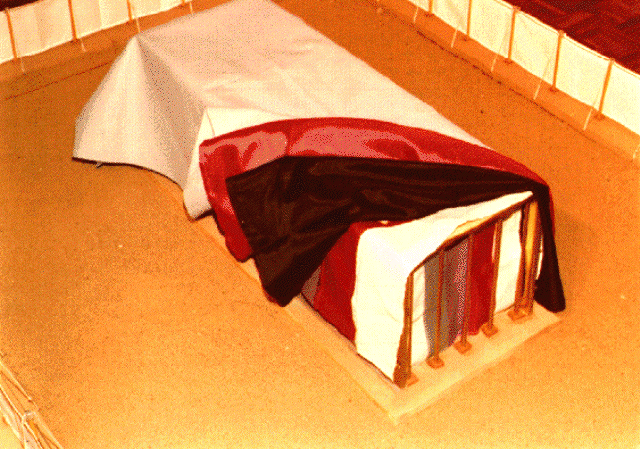 The various coverings of the Tabernacle proper.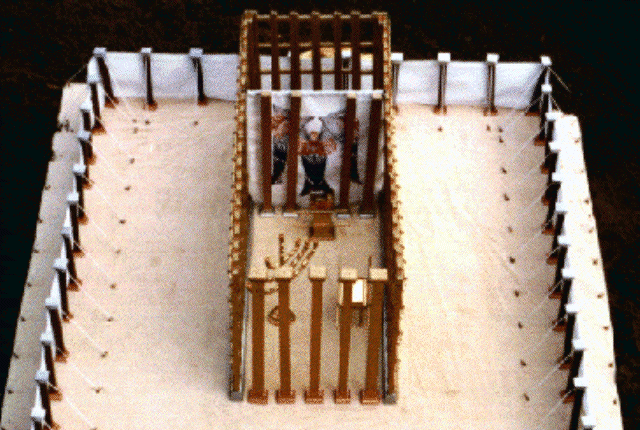 Coverings removed so that you may see inside the tent of the Tabernacle.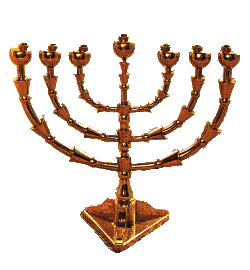 The Lampstand stood on the south side of the Holy Place. See Diagram.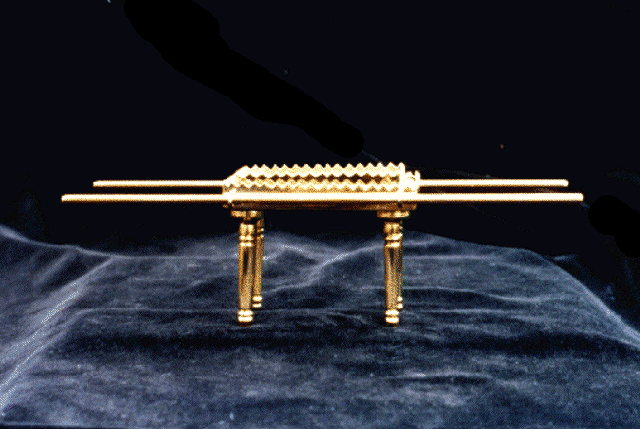 The Table of Shewbread stood on the north side of the Holy Place. See Diagram.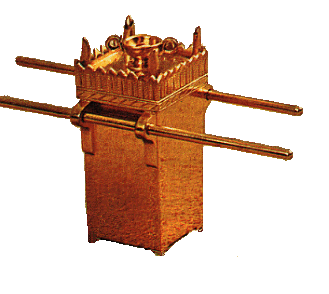 The Altar of Incense stood at the west end of the Holy Place right before the Veil that separated the Holy Place from the Holy of Holies. See the diagram.
Roush's Audio Teachings on the Tabernacle
Return to Gospel of Grace Home
Graphics on this site are mostly from CC-Art